Discover more from Deep Cuts
A twisted newsletter for horror obsessives. Horror film reviews, recommendations, and anecdotes.
The familial terrors of 'Cobweb'
This week's dispatch briefly tackles Samuel Bodin's twisted fairy tale about a world riddled with nasty tormentors, both young and old.
A DISEMBODIED, HARPY-LIKE VOICE whispers within Peter's walls. Anyone who's read Poe would resist the idea of keeping an open line with whatever's inside. But Peter's nightly terrors project a horrifically probable truth: his parents are harboring secrets so sinister they're willing to go to insidious lengths to keep them from being exposed. The voice, in effect, becomes Peter's ostensible respite in a world riddled with nasty tormentors, young and old.
This week's spotlight is Samuel Bodin's Cobweb, a derivative things-bump-in-the-night chiller with an interesting fairytale-like texture. Plus, we get petrifying performances from both Antony Starr (The Boys) and Lizzie Caplan (Castle Rock). The first half is genuinely unnerving, but not unusual in other films of its ilk, it falls short in sustaining the tension and terror and fails to craft a second half that matches the nuance of the first one.
Deep Cuts is a reader-supported publication. To receive new posts and support my work, consider becoming a free or paid subscriber.
Stream it? For Starr and Caplan's performances, yes. ✔
Other films I've watched this week:
I've dived into a heady mix of horrors and thrillers this week. For real-time reviews and quick takeaways, follow my Letterboxd 🟠🔵🟢!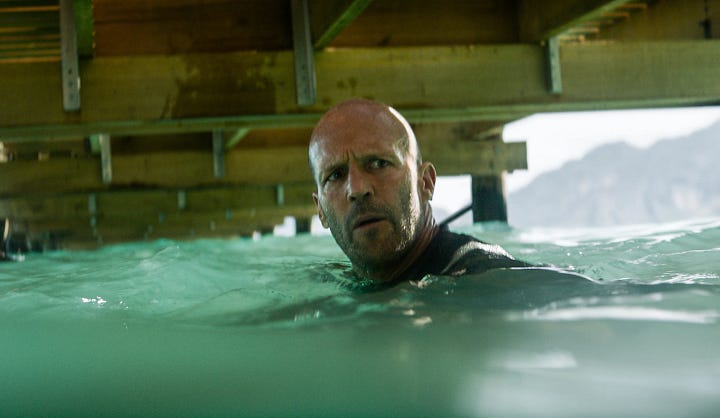 🦈 Meg 2: The Trench is the type of trash that has a special place in history.

🚗 The Passenger is pretty good. I like it. It felt like whipping through a literary novelette. Brisk, impermanent, but a complete experience.

👯‍♀️ Kotoko is wild. It's my first Shinya Tsukamoto. Consider me a fan.

🛞 Dashcam isn't Rob Savage's best. I get the intention of the experiment. But it feels, ultimately, unproductive. Loved The Boogeyman, though.
New trailers dropped this week:
From Sung Kang's ridiculous werewolf horror comedy, Karim Ouelhaj's latest shocker set in '90s Belgium, to Melina Matsoukas' new limited horror series about parenthood — here are this week's new trailers.
What's playing this week:
This week, Stewart Thorndike's fascinating isolation horror, Bad Things, has hit Shudder. In it, a "weekend getaway for a few girlfriends at a snowy hotel becomes a psychological tailspin and bloody nightmare." It stars Gayle Rankin, Hari Nef, Annabelle Dexter-Jones, and Molly Ringwald.
Take a peek at the official one-sheet for the film after the bump.
Field Notes From Hell is Deep Cuts' weekly email digest. Dispatches go out every Sunday, with handpicked horror news, capsule reviews, and outlook on upcoming titles you can watch.